Liuteria d'Insieme deals with repairs of all types on plucked string instruments, guitars of all kinds, lutes and mandolins, from simple routine work up to the reconstruction of missing or damaged parts. We guarantee the highest professional assistance level, quick work, with a cost estimate free of charge and without obligation.
We also perform service work on electric guitars and basses, performing set up adjustment and refretting as well as customization work, from repainting to changing the pick ups.
Some example of works:
Action set-up
Fret levelling
Refretting
Crack fixing
Broken neck fixing
Electronic check
Pick-up swapping
Polishing
Machine heads sostitusion
And much more...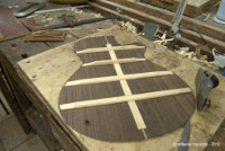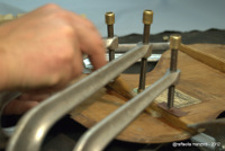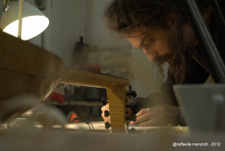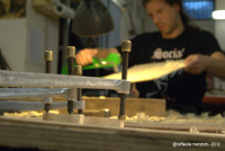 Liuteria d'insieme snc
via Vincenzo Foppa, 30 - 20144 Milano
VAT N. 04127590968
Tel. +39 02 48 01 26 74
e mail: info@liuteriadinsieme.it