Lutherie classes
We offer everyone the opportunity to attend lutherie classes or personal lessons in our workshop, over the course of the lessons an instrument chosen by the participant will be built which will remain their property.
The number of hours needed, and therefore the cost of the course, depends on the instrument you choose and the time needed for construction, which will take place under our supervision and using the equipment in our workshop.
In the course we will address historical and theoretical arguments connected to the instrument under construction and you will learn techniques for the realization of the entire instrument, for choosing woods and for painting and finishing.
For more information and details please contact us.
Conferences and events
We organize conferences, lectures and events about organology and luthery history with original audio-video material and eventually live music execution
For prices and disponibility please contact us.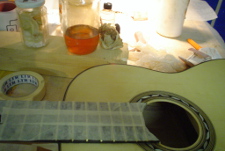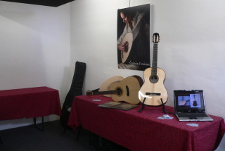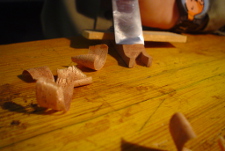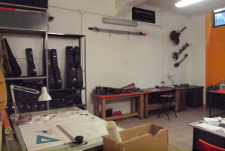 Lutes rental
Designed for those entering the lute world for the first time, renting allows you to get to know the instrument without having to purchase one.
The rental instruments are six or seven courses lutes, well-strung and in ready-to-use condition. The rental cost is € 60.00 per month VAT included with a minimum rental period of three months, facilitations on the purchase of a new instrument at the end of the rental are available.
We invite you to contact us to check the availability rental lutes or for more information and clarification.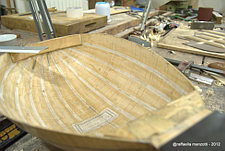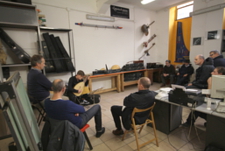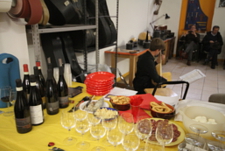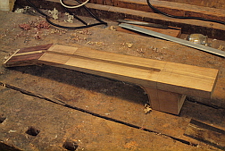 Exhibitions and Events
Industry events are an important moment of exchange and comparison between instrument makers and musicians, an opportunity open to all professional and amateur players to see and try our instruments.
You can learn about upcoming exhibitions which we will take part by visiting our Facebook page, you can find the direct link in the contact section of the site.
Eufonica
Liuteria d'Insieme has created a line of musical instruments specifically dedicated to music therapy and music education, designed in collaboration with professional music therapists.
Eufonica instruments have innovative features and design that make them ideal in many situations.
Visit the dedicated website: Eufonica

Liuteria d'insieme snc
via Vincenzo Foppa, 30 - 20144 Milano
VAT N. 04127590968
Tel. +39 02 48 01 26 74
e mail: info@liuteriadinsieme.it